Icon Tool Storage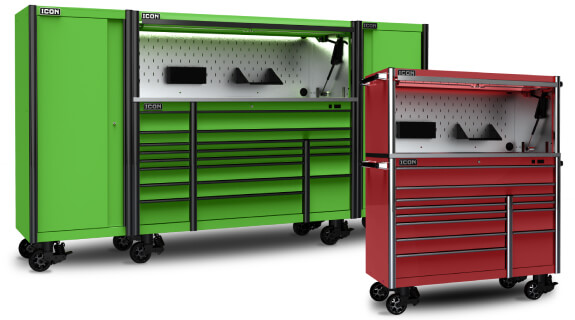 Create Your Dream Build
Design Your Own Tool Storage Solution
Build Now
Precision Engineering
to Last a Lifetime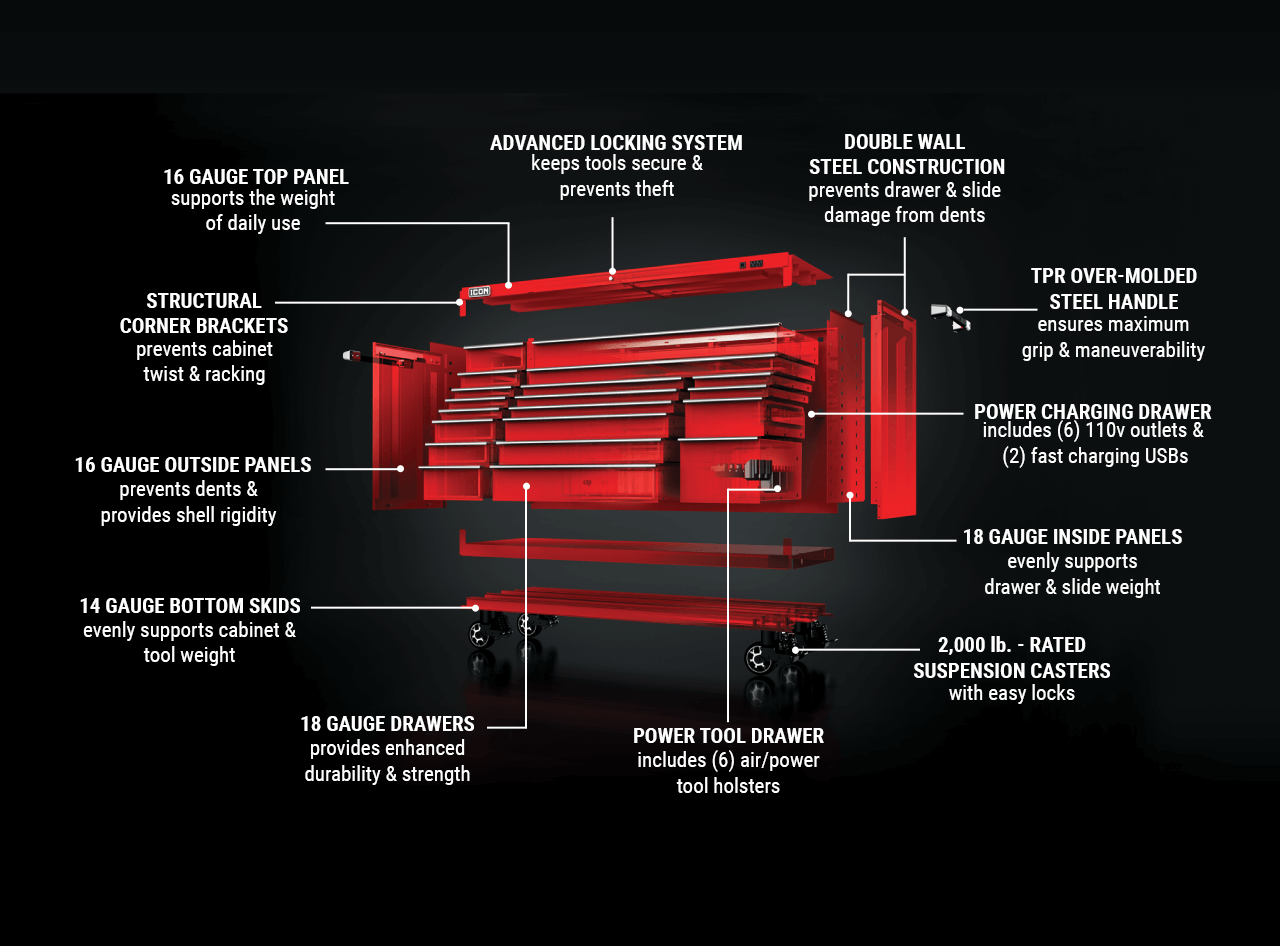 STRUCTURAL CORNER BRACKETS

Prevents cabinet twist & racking

16 GAUGE TOP PANEL

Supports the weight of daily use

ADVANCED LOCKING SYSTEM

Keeps tools secure & prevents theft

DOUBLE WALL STEEL CONSTRUCTION

Prevents drawer & slide damage from dents

TPR OVER-MOLDED STEEL HANDLE

Ensures maximum grip & maneuverability

16 GAUGE OUTSIDE PANELS

Prevents dents & provides shell rigidity
18 GAUGE DRAWERS

Provides enhanced durability & strength

POWER TOOL DRAWER

Includes (6) air/power tool holsters

POWER CHARGING DRAWER

Includes (6) 110v outlets & (2) fast charging USBs

18 GAUGE INSIDE PANELS

Evenly supports drawer & slide weight

14 GAUGE BOTTOM SKIDS

Evenly supports cabinet & tool weight

2,000 lb.-RATED SUSPENSION CASTERS

With easy locks
Colors Available
Red
Black
Blue
Green

Big Purchases Made Easy with
Equal Monthly Payments
NO INTEREST. EVER.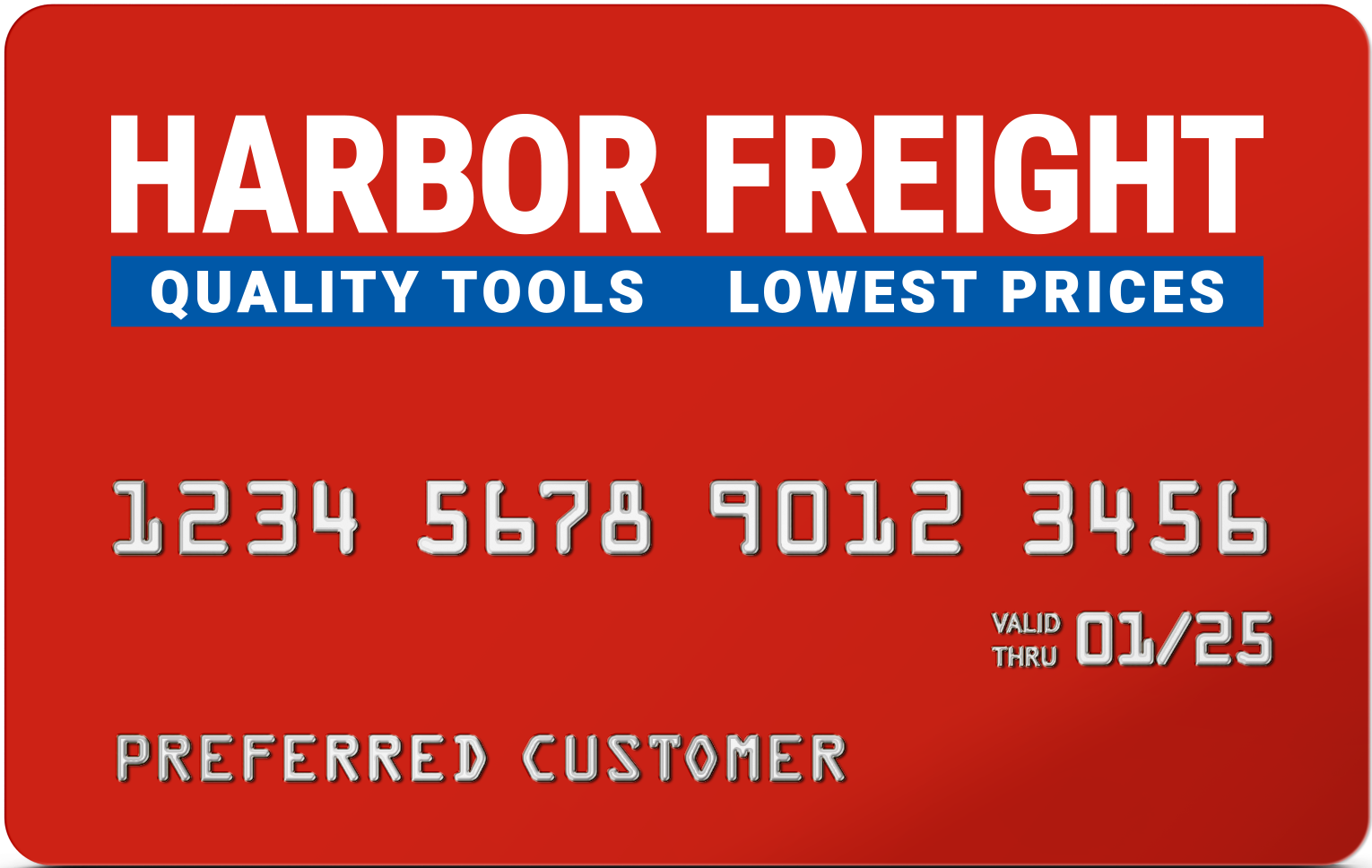 On Your 0% INTEREST Purchase
Amount of $299
or more with equal monthly payments†
Cannot be combined with other credit offers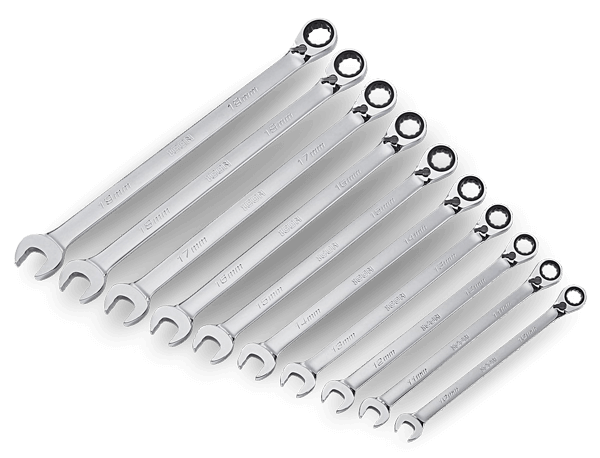 Credit offers cannot be combined. Offers subject to credit approval.
†Harbor Freight has already paid the interest on this purchase in advance. For each equal pay purchase of $299 or more on a single receipt, no interest will be charged and equal monthly payments will be required on each equal pay purchase until it is paid in full. These payments equal the total equal pay purchase amount (including taxes and delivery) divided by the number of months in the equal pay period, rounded up to the next whole dollar. These payments may be higher than the payments that would be required if this was not an equal pay purchase. Any monthly payments shown in an advertisement in connection with this promotional offer do not include taxes and delivery since those amounts are not the same for every transaction. The equal pay monthly payment required should allow you to pay off the equal pay purchase within the equal pay period if (1) you make your payments by the due date each month and (2) this balance is the only balance on your account during the equal pay period. If you have other balances on your account, the equal pay monthly payment will be added to the minimum payment applicable to those balances. Late fees charged for not making a monthly payment by the due date will be assessed interest. Regular account terms apply to non-equal pay purchases. For new accounts: As of 6/1/2022 Variable Purchase APR is 26.24%. Minimum interest charge is $2. This APR will vary with the market based on the prime rate. Existing cardholders: See your credit card agreement terms.