Eric Smidt, Owner and Founder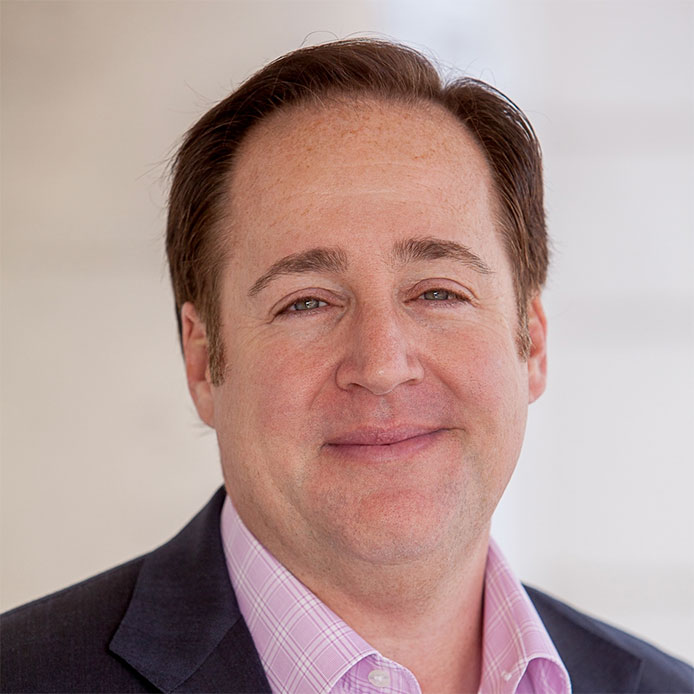 Eric Smidt is the owner and CEO of Harbor Freight Tools. Under Eric's leadership, Harbor Freight Tools has become the leading discount tool retailer in the United States with over 1,100 stores and more than 21,000 associates nationwide. Each Harbor Freight location carries a wide assortment of tools and equipment with one goal: to provide unsurpassed value to every tool user from professional tradespeople to occasional DIYers.
Starting Small
As a high school student, Eric began working for his father, Allan Smidt, who was selling assorted products by telephone. In 1977, they started a mail-order tool business from a small warehouse in North Hollywood, California. They called the company Harbor Freight Salvage. Eric found he was passionate about selling tools and learned as much as he could about tools and tool users. He also discovered that folks were paying a lot more for their tools than necessary, and Eric realized that he could source tools directly from factories, remove layers of cost and pass the savings on to his customers – savings that just couldn't be found elsewhere.
Early Growth
In 1980, Harbor Freight opened its first store in Lexington, Kentucky, and in the following years, experienced slow but steady growth in its stores and catalog business. As sales increased, Harbor Freight's assortment of tools grew, as did its ability to offer even lower prices. By the late 1990s, few retailers offered a wider selection of tools at lower prices than Harbor Freight. In 1999, Eric purchased his father's half of the company (he's been the sole owner ever since) and the company's growth accelerated.
Sustainable High Performance Culture
Using the challenges of the 2008 global recession as a catalyst for change, Eric began to build the senior team that helps lead Harbor Freight today. In the years that followed, the company experienced dramatic growth fueled by an extraordinary team and a sustainable high-performance culture shaped by seven core values: excellence, continuous improvement, collaboration, humility, doing the right thing, frugality and community.
Quality
Building a reputation for offering tools at the lowest prices, Eric was convinced that he could assemble his own team of engineers to develop tools that offer even more value to DIY customers, as well as tools for professionals that match the quality of leading competitors, but at a fraction of the price. Harbor Freight is now home to a world class team of engineers and experts in every tool category. They work out of two state-of-the-art quality assurance labs where Harbor Freight develops and rigorously tests its tools to ensure that they deliver industry-leading performance, features and durability.
Great Jobs
From the beginning, Eric made sure that Harbor Freight was guided by the principle that a great business starts with great people. Harbor Freight's goal is to be the best place to work in retail. The company's salaries and benefits package are among the best in the industry as are the opportunities for career advancement. In 2020, Forbes magazine identified 150 U.S. companies with over 1,000 employees as the Best Employers for Veterans to work and ranked Harbor Freight Tools number one. Eric and Harbor Freight are also committed to diversity and inclusion as reflected in the company's people statement: "We value people above all else. We value who you are, what you've experienced, and how you see the world. We believe our differences make us stronger."
Giving Back
Eric established The Smidt Foundation to help achieve opportunity, justice, equality and safety for all. The foundation supports a wide range of charitable causes, among them public education, veterans and first responders, health care and programs to alleviate homelessness and food insecurity.
The Smidt Foundation's flagship program is Harbor Freight Tools for Schools, an initiative designed to help reestablish skilled trades education in public high schools across America. The Harbor Freight Tools for Schools Prize for Teaching Excellence, awards more than $1 million annually to outstanding skilled trades teachers and their schools.
In response to the COVID-19 pandemic early in 2020, Harbor Freight Tools donated more than $10 million of personal protective equipment to more than 1,000 hospitals across the country. The Smidt Foundation also donated more than $3 million in new rapid response grants to help a wide range of community programs to provide food, care, homeless services and emergency help for families in need, as well as support for health care workers and clinics on the front lines.
In 2018, The Smidt Foundation gave the largest donation in Cedar Sinai's history to their Heart Institute, now the Smidt Heart Institute at Cedars-Sinai Medical Center in Los Angeles. It is ranked as one of the top three leading heart institutes in the U.S.
Harbor Freight has come a long way from its humble start in North Hollywood. However, some things haven't changed - Eric's passion for tools is as strong as ever as is his commitment to providing value to hard-working men and women by offering the widest selection of quality tools at the lowest prices.