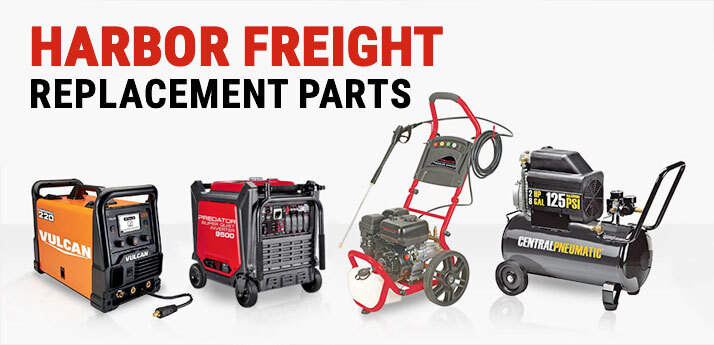 Harbor Freight carries thousands of in-stock replacement parts for our most popular items. Most of our in-stock parts are ready to ship within 48 hours, and we don't charge for shipping on replacement parts.
How to Order Replacement Parts
2
Find Your Item
Identify the brand name and item number of your product.
3
Find the Part Number
Locate the required part and part number for your item.
The part number is required when placing an order.
4
Call to Order
Call a Harbor Freight Parts Specialist at 1-800-444-3353 to place your order.
6
Check Back Frequently
If you don't see the parts you're looking for, check again soon. We are constantly expanding our available replacement parts.
Brands with Supported Replacement Parts
And many more...