The Inside Track to Deeper Discounts!
Join Today for exclusive benefits with a Harbor Freight Tools Inside Track Club Membership!
MEMBERS GET:
Exclusive Pricing on All Orange Tag Items In-Store
Early Access to All Parking Lot Sale Event Pricing
Monthly Coupon Book with 205 Super Coupons
Access to Member-Only Coupons Online, Anytime
Weekly Emails with Elite Coupon Savings Offers
Membership Card - Valid at all HFT Stores and Online
PLUS: Receive a $10 gift card with your membership*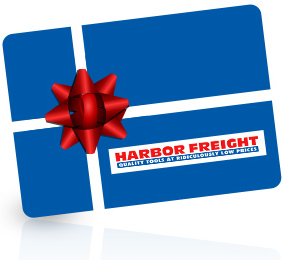 *Online Only Offer. One $10 gift card per 1-Year or 2-Year new or renewal membership purchase
Join or renew today!
Harbor Freight Tools
1-Year Inside Track Club Membership
$2999*
50% Off price of second year
Harbor Freight Tools
2-Year Inside Track Club Membership
$4499*
* Annual fee subject to change
COMPARE THE MEMBERSHIP BENEFITS
Benefits
Preferred Customer
Inside Track Club
Monthly Super Coupons
50
200+
Weekly Members-Only Emails
No
Yes
Early Access to Special Promotions
No
Yes
Early Access to Parking Lot Sale Event Pricing
No
Yes
Average Savings Opportunity
$2,000 per Month
$5,800 per Month