PREDATOR 9500W
Super Quiet Inverter Generator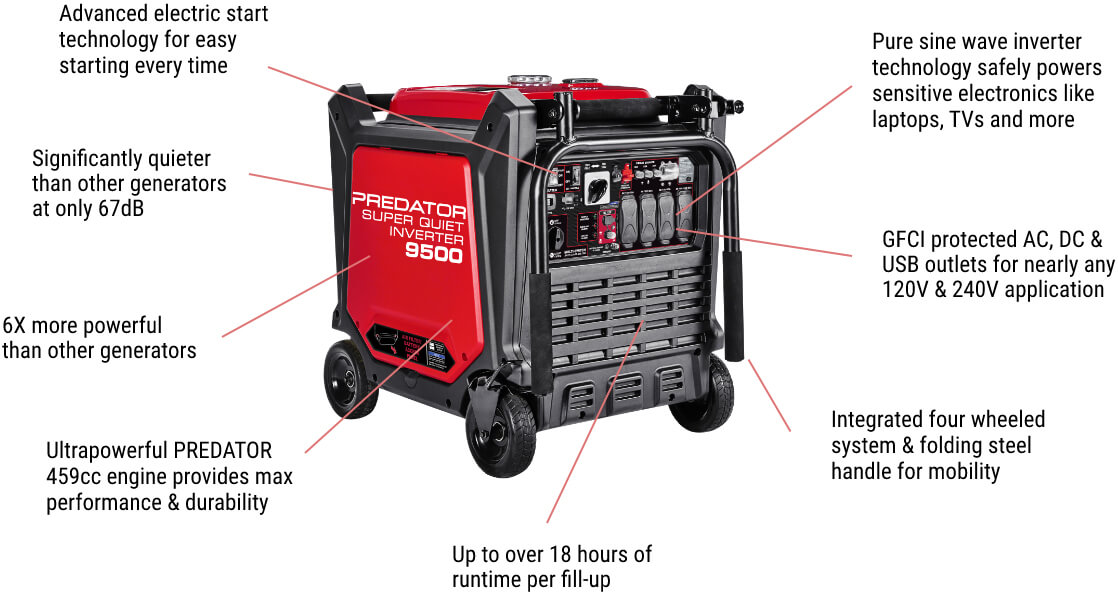 PREDATOR


ITEM 57080

VS
HONDA


EU7000iS*

9500
Max Starting Watts
7000
7600
Running Watts
5500
18.5 Hours
Runtime At 1/4 Load
16 Hours
459cc
Engine Size
389cc
Yes
Electric Start
Yes
9
Total Power Outlets
6
Yes
120V/240V Selector Switch
Yes
Yes
GFCI Protected Outlets
Yes
Yes
Carbon Monoxide Shutoff
Yes
Price
Generator Safety - Important!

A portable generator can be an important part of preparing for an unexpected weather event or emergency. We sell a variety of portable generators at Harbor Freight, but no matter where you purchase yours, we want you to be sure you're using it safely.
Always use your portable generator OUTSIDE and far away from doors and windows to avoid build-up of dangerous carbon monoxide (CO)–an invisible, odorless, poisonous gas that can kill if portable generators are used incorrectly.
Learn about our CO SECURE™ safety feature.
For more information about portable generator safety, visit www.harborfreight.com/generator-safety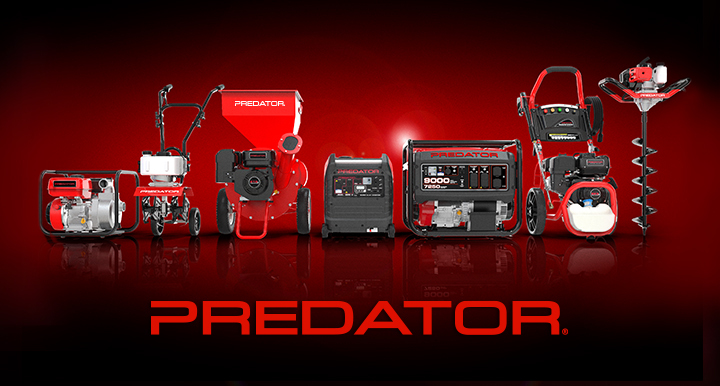 No matter if it's the unexpected, a long weekend or the next job, PREDATOR™ powers and protects what matters most.
POWERFUL. RELIABLE. DURABLE.
Whether it's the quietest generator, the most powerful pressure washer or any of the other tools in the PREDATOR™ family. Get it done with the BEST VALUE IN POWER.